Tiananmen Square and the Forbidden City – Beijing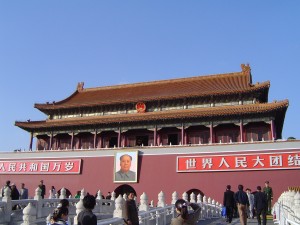 Tiananmen is the largest city square in the world and has been the historical site for many important events and political rallies. The gate separates the plaza from the Forbidden City, the Mind Dynasty imperial palace. This world heritage site took fifteen years to complete and one million workers to construct. Every inch of its 720,000 square meters and its 9,999 rooms shows meticulously planned details reflecting the majesty of imperial power.
---
Great Wall – Beijing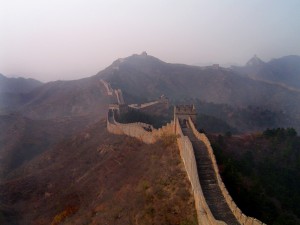 The Great Wall was begun more than 2,000 years ago by China's first emperor, Qin Shi Huang, who also commissioned the assembly of Xian's famed Terracotta Army. Built to protect China's northern border from invaders, the Great Wall extends approximately 5,500 miles in length and is one of the few man-made sites visible from outer space. It is arguably China's most famous landmark.
---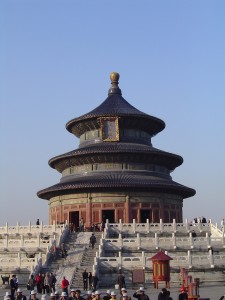 Temple of Heaven – Beijing
This stunning landmark was constructed beginning in 1406 and has been used by emperors of the Ming and Qing dynasties for ceremonies of prayer to Heaven for good harvests. It is a UNESCO World Heritage site and recently underwent a large restoration in advance of the 2008 Olympic Games. The park surrounding the temple is a popular place to relax, exercise or fly a kite.
---
Imperial Gardens of the Summer Palace – Beijing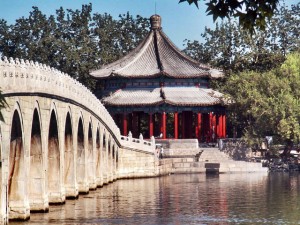 The glorious Imperial Gardens of the Summer Palace are also a UNESCO world heritage site dating back to 1750. The gardens at the Summer Palace are the leading classical gardens in China and an outstanding representation of the creative art of Chinese landscape garden design. Walk the same paths as the imperial family did centuries ago.
---
Terracotta Army – Xian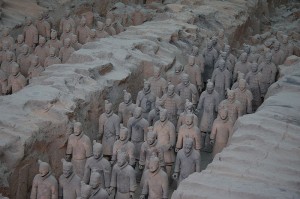 These larger-than-life terracotta warriors were discovered in 1974 by local farmers when they accidentally dug into the tomb of Qin Shi Huang, the first emperor of China. The discovery and excavation exposed the army of approximately 8,000 he had constructed to protect him in the afterlife.
---
Panda Breeding Research Base – Chengdu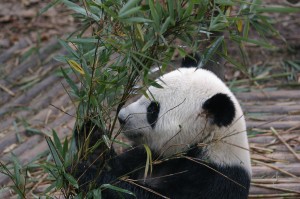 A favorite destination for all ages is the Panda Breeding Research Base. Here you will encounter firsthand the beauty and awe of the docile Giant Pandas. The Research Base is full of bright flowers, vibrant bamboo and of course, panda bears.